Share This Post
The first Wednesday in the month of February has become a national holiday for college football fans as that is the day all 120 division one programs sit by their fax machines and patiently receive LOI's (Letters of Intent) signed by their verbal commits.  As each one rolls in, that player is officially locked in to the school he faxed it to.
But thanks to recruiting sites like Rivals and Scout.com, most college football fans already know who is going to sign to their favorite school months in advanced.  So here we are, just less than a month till this years National Signing Day.  The Hokies have reeled in another fantastic class, filling up almost every need while landing a few of the big fish they went fishing for at the start of this class.
In this series of articles, we will examine each member of this 2010 recruiting class individually, discussing their strengths and weaknesses while also exploring how they will impact this Virginia Tech Hokie team in the future.
Nick Acree
Position: Defensive Tackle/Offensive Tackle
School: King Williams High School
Height: 6'6"
Weight: 295 lbs
40 Time: 4.9 seconds

Experts Take


Analysis
In the 2009-2010 season, the Hokies faced three potential NFL draft picks at defensive tackle: Terrance Cody of Alabama, Ndamukong Suh of Nebraska, and Vince Oghobaase of Duke.  Looking back over the past decade, the Hokies have never had a defensive tackle that could go at that high level on every play.  However, that could all change thanks to Nick Acree.
Acree is a raw prospect but he has the size, speed, and skills necessary to become a staple on the Hokies defensive line in the future.  Although he missed his senior year due to a torn ACL, Nick could still manage to gain some playing time this fall if he can learn the technique quick enough.
The only downside to Acree is that despite all of the hype, he has never truly been a dominant player on the field.  During his junior season, the star tackle played defensive end for the entire season and his film was less than impressive.  All of that could be null and void since he was playing out of position and was playing on an average team.  Acree did dominate in the one-on-one's at the Army All-American combine down in San Antonio before his senior season, if that is any indication of what is to come, Acree could become the first All-American on the defensive line at Virginia Tech since Daryl Tapp in 2005.
Matt Arkema
Position: Offensive Guard
School: Midlothian High School
Height: 6'3"
Weight: 290 lbs
40 Time: 5.1 seconds

Experts Take:


Analysis
With the offensive line becoming more of an emphasis in recent years, it has appeared that offensive line recruiting may have gotten a bit of a bump as well.  The Hokies will bring in four offensive linemen in this class including Matt Arkema.
Virginia Tech Tickets | Virginia Tech Jerseys | Virginia Tech Apparel
Virginia Tech Sweatshirts | Virginia Tech Hats | Virginia Tech Home
Arkema is a solid high school offensive lineman who was clearly on a different level than the defensive line's he played against this past season.  On film, he uses his lower body strength to plow through defensive tackles and even pushed a few kids about ten yards downfield on a couple plays.
However, Arkema is not without faults, as he does tend to play too high when dropping back into pass protection.  That caused him to lose containment, allowing his defender to slip by him on the outside on a few occasions.  Although he does move his feet well, sometimes Matt will play a little stiff causing him not to get that initial push off the line.  The good news is that these are common problems for offensive linemen at the high school level.  With a year or two of coaching, Arkema should be able to push for playing time at either one of the guard spots on the o-line.
_______________________________________________________________________________________

Hokie Fans! Do You Use a Smoker or BBQ for Pork or Beef? Or Do Any Type of Grilling?

Check out this Must Have tool for Handling and Shredding Smoked Pork or Beef.

Alsing Meat Claws
- These meat handler forks make shredding smoked pork or shoulder a breeze.

The folks at Alsing are offering Virginia Tech Fans the chance to get them on Amazon
at a 30% discount with Promo Code 'MEATCLAW'

Their only ask in returns is that you leave an honest review on Amazon once you purchase and use them!
______________________________________________________________________________________
Detrick Bonner
Position: Cornerback
School: Luella High School
Height: 6'0"
Weight: 170 lbs
40 Time: 4.6 seconds

Experts Take:


Analysis
With the success Virginia Tech has had at placing defensive backs in the NFL, the Hokies had a bit of trouble finding a couple of elite cornerbacks to fill the needs in this class.  Tech missed out on four star Louis Young after he reaffirmed his commitment to Stanford over the summer.  After that, they turned their attention to Detrick Bonner and were able to grab a commitment from him in mid July.
Bonner is not a highly rated kid, although he did receive offers from Michigan, Louisville, and a host of other division one schools.  The 93rd best player in the state of Georgia is the type of kid that the Hokies have had success with over the past two decades.  Sure he doesn't have the top end speed or film that makes you salivate while you watch it.  But, he is an extremely coachable kid that wants to be starter at the collegiate level.
Bonner does have his faults as he's probably not the best athlete on the field but he makes up for it by playing smart.  On film, he seems to be able to make a move on the ball before anyone else on his team, especially in the run game.  If he can bulk up some after a redshirt season, Detrick could easily find himself in the two deep by his redshirt freshman season.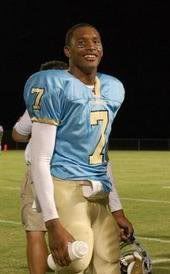 Nick Dew
Position: Defensive Back
School: First Colonial High School
Height: 6'2"
Weight: 191 lbs
40 Time: 4.41 seconds

Experts Take:



Analysis
First Colonial High School has been a Virginia Tech pipeline recently, giving the Hokies most notably Aaron Rouse and current running back Tony Gregory.  This year, First Colonial has produced another Virginia Tech Hokie in Safety Nick Dew.
Just like Aaron Rouse, Dew is a bit of a hybrid player since he has the frame to play Rover, Free Safety, or the Whip linebacker position at the collegiate level.  With his 4.4 speed, I would expect Nick to stay in the secondary, taking over at the Rover position in the near future.  However, if he can land in the 215 range after a redshirt year then he could play closer to the line of scrimmage as a linebacker

Dew is one of the only Hokies in this class to be invited to one of the two premiere All-Star games in the month of January.  The First Colonial standout will be participating in the Under Armor All-American Bowl, which is presented by ESPN and airs on January 5th.
Caleb Farris
Position: Center
School: Rockbridge High School
Height: 6'3"
Weight: 315 lbs
40 Time: 5.2 seconds

Experts Take:



Analysis
The one great benefit of being a college in the state of Virginia is that there are a lot of good football players who just happen to go to smaller schools.  In this case, Caleb Farris is a good football player who just happens to go to a small school.
Farris is the only Hokie in this class who will greyshirt, meaning that he will wait an extra semester and will enroll next January for the spring semester of 2011.  This is a smart and very mature move on Farris's part seeing that he'll need at least a couple of years to transform his body into that of a division one football player.
I, personally, love Farris's film.  He has great leg drive as an offensive lineman, allowing him to lock on to the defender and push him five yards up-field.  However, the one downside is that Rockbridge is primarily a running team so his pass blocking technique needs some work.  This is common in high school offensive lineman and once he is able to go into the weight room and increase his upper body strength, he should be able to improve ten-fold in that department.
Follow us on our Social Media Sites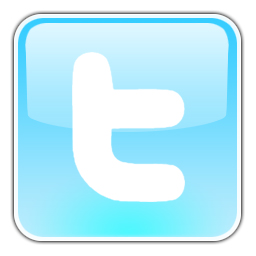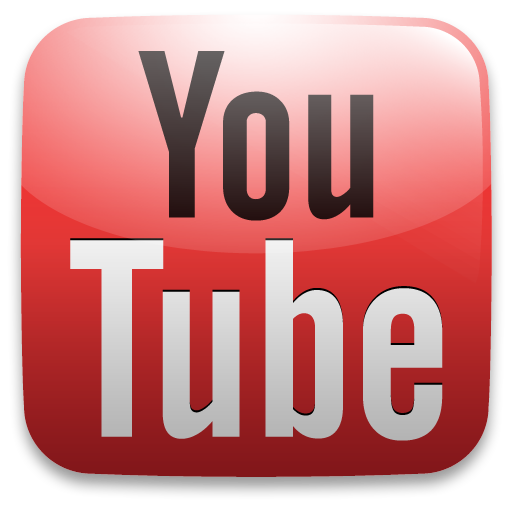 Enjoy this post? Subscribe to our RSS Feed and never miss another! Or sign up to get exclusive VirginiaTechFan.com Sports Analysis delivered straight to your inbox!