Share This Post
Virginia Tech entered this past decade patiently waiting the outcome of their tango with the Florida State Seminoles in the 2000 Sugar Bowl.  The Hokies left the decade celebrating a monumental win over an over-matched SEC opponent in the Chick-Fil-A bowl.
A lot can change in ten years, just ask Bobby Bowden who came in as potential National Champions and left unemployed.  However, for the Hokies not much did change.  They entered the 2000 season with the hopes of winning the school's first National Championship and when Tech beat the Tennessee Volunteers on December 31st, the Hokie faithful were still having those conversations.  The Hokies did switch conferences in 2004 and are on an unbelievable streak of consecutive ten-win seasons.  But, for an expectations point, the Hokies are on the same level they were when this past decade began.
The next ten years are promising, in fact, they are every bit as promising as in the year 2000.  The Hokies will enter this new decade with one of their best offensive units, a defense that is dominating, and special teams that have just become reliable.  However, the biggest question is where will Tech be in 2020?  Will Tech win that elusive national crown? Will Frank Beamer still be a state employee or will he reside somewhere in the Blue Ridge Mountains enjoying retirement with his wife Cheryl?
Virginia Tech Tickets | Virginia Tech Jerseys | Virginia Tech Apparel
Virginia Tech Sweatshirts | Virginia Tech Hats | Virginia Tech Home
We will discuss all of these scenarios and possibilities below.  So without further adieu, here are my ten predictions for the next ten years of Virginia Tech Football.
10. The Hokies Will Still Rumble out of the Tunnel to Metallica's Enter Sandman
Lane Stadium is often listed as one of the top ten toughest places to play.  A lot of that is because of our younger fanbase as well as the design of our stadium that helps keeps a large amount of the noise nestled right over the field.  However, a portion of it has to do with the way the Hokies enter Lane Stadium.
The Enter Sandman tradition at Virginia Tech is a funny one and happened mostly on accident.  In a pre-Miami game article from this past season,Mark Viera of the Washington Post breaks down the tradition and how it came to pass.  Tech erected the current scoreboard and video screen before the 2000 season and was looking for a song to play during a video before Tech took the field.  They chose Metallica's Enter Sandman.
However, that's not where the jumping and usual craziness started.  That happened later on in the season during one of the Hokies unusually cold games.  Some of the students started jumping up and down to keep warm.  Then eventually the band picked up on it and did the same thing.  Within a few games, a stadium wide tradition was created.
The tradition is going on ten years now with no end in site.  A lot of Tech fans as well as non-Tech fans ask me if Tech will ever stray away from the entrance and either pick a new song or abandon it all together.  The answer is a simple no.  Metallica is, needless to say, one of the greatest rock bands in history and their music will be just as popular 20 years from now.  There may come a time for a change, but for this article's purposes, that change won't come within the next ten years.
9.  Virginia Tech Will Continue Their Dominance Over In-state Rival UVA
With the hire of Mike London, some Tech fans were a little worried that the Hokies dominance over UVA may finally come to a close.  Well, it's possible.  London is a very good coach, a good recruiter, and UVA has solid academics they can sell to just about anyone.  But, the University of Virginia is just not a football school.  Therefore, the Hokies will continue to dominate their in-state rival on the gridiron over the next ten seasons.
Virginia fans are a prideful bunch and very passionate about their school and the image their school creates.  However, there is a sense of smugness that comes with being a UVA student or a fan of UVA athletics.  They talk about their Soccer, Lacrosse, and Baseball teams and all of their great accomplishments.  They built an amazing facility for their Basketball program, one that has brought in many big-name musicians as well.   The problem with UVA is that they are simply too diverse and that is why their football program has failed to succeed since the early 90's.
You can blame it on a bad hire in Al Groh; you can also blame it on the donors who didn't act fast enough to fire Groh after two bad seasons.  You can blame it on the fans for not causing enough of a stir to get Groh out of town at the first sign of trouble.  However, the one thing everybody can agree on is that Groh would have not lasted five years at a football school and that is why, ladies and gentlemen, that Hokie fans don't have to worry about the University of Virginia overtaking them in football.
Tech will enter this new decade with a 49-37-5 advantage over the Cavaliers, but I'm guessing by 2020, that advantage may have stretched out another seven or eight games looking like a 56-40-5 overall record.  Mike London and his Cavs will be able to steal a few over the next ten seasons, but the overall record will favor the Hokies, leaving UVA fans to wonder if they should start the 2020 decade with a new Coach.
8.  The Voice of the Hokies Will Remain the Voice of the Hokies Over the Next Ten Seasons
"From the blue waters of the Chesapeake Bay to the hills of Tennessee, the Virginia Tech Hokies are on the air!"
The Virginia Tech Hokies play-by-play man Bill Roth and color analyst Mike Burnop have shared a cramped ISP sports radio booth for over 21 seasons now.  In fact, I can still remember being in the car with my parents back in the mid 1990's driving around town listening to the game and hearing Bill Roth's syrupy voice paint a vivid picture of just what was happening on the field.
Thanks to High-Def TV's and a Satellite dish, I haven't been able to listen to Bill and Mike as much in the past few years.  The eight-second delay between radio and satellite is just too much to stand for us in the technology or I want it now generation.  But, thanks to the Hokie Replay on Comcast on Sundays, I've been able to relive my small but very important piece of my childhood.
Hopefully in 2020, Bill and Mike are still calling Tech games and another generation can try to understand some of Mike's southern colloquialisms.  If you too are a big fan of the Hokies ISP tandem, check out hokiesports.com's collection of Bill and Mike's greatest hits.
7.  Will Win At Least Three More ACC titles
It's been six years since the ACC expanded to eleven teams and just five since the Boston College Eagles jumped aboard in 2005.  The results have been fairly mixed.  The Football transition has been less than smooth with Miami and Florida State having recent struggles but the Olympic or non-revenue sports have all seemed to take a leap forward.  For this article's purposes we will focus solely on football here.
The Hokies are currently the only ACC team with multiple conference championships since the expansion.  Tech has won three in just six years, with Florida State, Wake Forest, and now Georgia Tech winning the other three.  But, with the ACC getting stronger and the Hokies playing in what is currently the toughest division of the conference, how much harder will it be for the Hokies win the ACC over the next ten years?
The answer is probably between "harder" and "a lot harder."  For some reason, you can never count out the Hokies and when it does come to winning the conference, Tech has shown that they are the safest pick.  I'm predicting that Virginia Tech will win at least three more titles over the next ten years and why not? Miami has shown it can win but has struggled in ACC play thus far, same with UNC, and to an extent Georgia Tech.
Could the Hokies win a lot more than three championships? It's certainly possible.  Could the Hokies fail to win one?  That's possible as well but as long as Frank Beamer is head coach in Blacksburg, Tech can expect to find themselves in a few more Orange Bowls in the future.
6. Lane Stadium Will See Another Seating Expansion
An often-debated topic on a few of the Hokies message boards around the Interwebs is how would Tech add any more seats to Lane Stadium.  It's a good question seeing that all four of the Hokies stands are different.  Because of the new press box you can't turn Lane Stadium into a Horseshoe.  You could build a three-tier structure much like what's in the south endzone in the north endzone.  That would add close to seven thousand more seats.
However, odds are another expansion or upgrade will not occur until after the Hokies win a National Title or until a new Athletic Director is in place.  Jim Weaver was adamant about upgrading a few other facilities before upgrading Lane Stadium again and he's right.  The baseball field needs to be expanded in order to keep up with other ACC programs and of course the football team is getting a new locker room.  But, by the end of this next decade, the Hokie fans may have to suffer through another season or two of renovations, involving an expansion to the North Endzone.  What a tough life us Tech fans have.
5. Virginia Tech Will Finally Produce A 1000-Yard Receiver
Surprisingly in the 117-year history of Virginia Tech football, the Hokies have never produced a 1000-yard receiver.  Of course, in the early 1900's a forward pass was an illegal play and combine that with just a seven or eight game schedule into the 1950's, it was much harder for players to reach that mark.  Now days with 14 game seasons, one of Tech's wideouts will eventually make history and be the first to achieve that goal.
_______________________________________________________________________________________

Hokie Fans! Do You Use a Smoker or BBQ for Pork or Beef? Or Do Any Type of Grilling?

Check out this Must Have tool for Handling and Shredding Smoked Pork or Beef.

Alsing Meat Claws
- These meat handler forks make shredding smoked pork or shoulder a breeze.

The folks at Alsing are offering Virginia Tech Fans the chance to get them on Amazon
at a 30% discount with Promo Code 'MEATCLAW'

Their only ask in returns is that you leave an honest review on Amazon once you purchase and use them!
______________________________________________________________________________________
I'll go a little further with my prediction and say Jarrett Boykin will be the one that reaches that mark and I'll go ahead and say that it will happen next season.   I could be way off on that but following the season he had this year, he is on pace to catch about 60 passes for over 1000 yards next season if he stays healthy for all 13 or 14 games.  If Tech played in the ACC Championship game this past season, Boykin could have reached it in the Hokies bowl game this past season.
If Boykin doesn't get it next year or say the year after, I'm sure some talented wideout will come along and become the first 1000-yard receiver down the road.  With longer seasons, the 1000 yard receiving club just doesn't hold the same weight as it did 20 years ago, when only a few players each year were able to reach that feat.  But, for Virginia Tech, a 1000-yard receiver would end all talks of the Hokies not being a passing team and would limit the ammo of opposing coaches on the recruiting trail.
4.  Less 10-win Seasons From 2010-2019 Than From 2000-2009
The Hokies finished this past decade with eight 10-win seasons including a current streak of six straight.  Honestly, I don't see Tech being that consistent next decade although I do think this program is far from reaching its peak.
I have a hard time going into my prediction without giving away number two on this list.  But since it's inevitable, who knows what's going to happen five years from now.  Are we going to go through a phase like the Seminoles have gone through or will we keep soaring until we finally win that elusive National Title we've been chasing?
These are all good questions but I just don't see the Hokies putting together as good of a decade this time around.  Maybe their will be more high's, more BCS bowl wins, more conference championships, but I have a feeling their will be more lows as well.  College football tends to go in cycles with every team having a few down years and you have to wonder when the Hokies time will come where the College Football Gods banish us into the lower half of the nation and force us to go through a rough few years of change.
3. Virginia Tech Will Produce Another Heisman Finalist
Since Michael Vick in 1999, the Hokies haven't even come close to sending a player to New York until this past season with Ryan Williams.  Perhaps, next year could be the year if Ryan Williams comes in and breaks all the records he set this year.  It's possible seeing that Mark Ingram managed to win it while splitting carries with two other very talented running backs.
But, much like any award, only one player can win it.  It took Alabama over 117 seasons for them to produce a Heisman winner and their program has had a lot more success than Virginia Tech within their respective histories.  While I don't see a Hokie player winning it; the way the coaches have been recruiting recently leads me to believe that eventually, somebody from Blacksburg will be able to make it to New York City for the Heisman presentation without having to buy a ticket to get in.
2. Frank Beamer Will Retire
When this day comes, it will be the end of the greatest era of Virginia Tech football.  Frank Beamer has been the Head Coach in Blacksburg since 1987, a length in time that spans 23 seasons.  He has amassed a 187-92-2 record in that time frame, which is, on average, over 8 wins each season.  He has taken an unknown Virginia Polytechnic Institute and State University and turned them into what Virginia Tech is today.  I could go on about Ole Frank's accomplishments, but there will be a time for that, a time for reflection and thank God that's not today.
Since this article is focused on the future, we won't look at these next few teams since we know how they'll fair.  But, instead, we will take a look at how this team and program will do after undergoing a coaching change for the first time in close to 30 years.
Right now, the main candidate is Defensive Coordinator Bud Foster.  However, Bud will be turning 51 this summer and if Beamer coaches another five to seven years, you'll have to wonder if our next Athletic Director will want to hand the job over to a man who has no head coaching experience and will be closing in on his 60's.  The next option would be Offensive Coordinator Bryan Stinespring, who is slowly beginning to quite his critics.  Obviously, Bryan would be a shaky hire for the fanbase but Bryan is a very good recruiter and one that could keep this Hokie team from falling from grace.
The next option is the one I'm in favor of as long as it works out.  Shane Beamer is the current defensive backs coach for the South Carolina Gamecocks and has stirred up a very nice reputation in the SEC.  He was considered for the Murray State Head Coaching vacancy but eventually pulled his name out of consideration for that job.  Soon, Shane will become a coordinator, maybe in the Big East, SEC, or the ACC.  Seven years from now, his name will be synonymous with many of the head coaching vacancies in America.  If Frank Beamer coaches another seven years, how perfect would it be for Hokie Nation to have the next generation step in and take this program to new heights.
A lot can change in seven years, but I do like the options Virginia Tech has when Coach Beamer finally does decide to call it quits.  I don't see Beamer hanging around as long as Joe Paterno and when this program starts slipping, he'll know its time to leave.
On a somber note, this leads me into my number one prediction for the next ten years.
1. Virginia Tech Will Not Win a National Title In The Next 10 Years
It's an empty trophy case, it's a sore spot, and it's all that the fanbase really talks about now days.  Perhaps, this will be the only true blemish in Frank Beamer's career.  He built up a team that was on probation for the first few years and turned them into a powerhouse, but he couldn't lead them to a National Title.
The Hokies were close back in 1999, going undefeated with super-freshman Michael Vick at the helm but were derailed by a powerful Florida State team.  Ever since then the Hokies have seemed to be just one game away.  In 2000 the Hokies lost to Miami, a game, in which, they played without their star QB.  In 2005, Tech was undefeated and lost to Miami in a clash of the titans.  In 2007, the Hokies lost to Boston College, at home on a Thursday night after a fourth quarter rally.
The next ten years will bring some promise and like I said before, some more BCS bowl wins.  But, I just don't see the Hokies ever getting over that hump and winning a National Title.  Of course, a lot can change in just a small period of time, that's really an undertone to this article but at this time I just don't see it happening.
I could be wrong and I hope I'm wrong.  With all of the hard work Coach Beamer has put into making this program what it is today, I hope he wins one and can ride off into the sunset as one of the ten best coaches in College Football history.  That would be a fairy tale ending but real world endings are different.  They tend to be cruel and rather sad.
So, despite the talk, the hype, and the wishing, I just don't see the Hokies winning that elusive National Championship within the next ten seasons.
Follow us on our Social Media Sites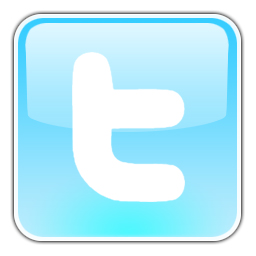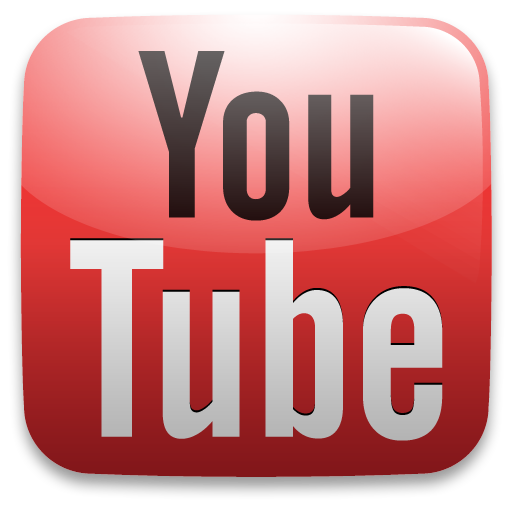 Enjoy this post? Subscribe to our RSS Feed and never miss another! Or sign up to get exclusive VirginiaTechFan.com Sports Analysis delivered straight to your inbox!