Share This Post
I'm back to doing off the cuff type posts immediately after Hokie football games, just getting thoughts about the game, players, coaches, opponent, or whatever else out there for you to digest.  In these posts last year, they usually ended up being a laundry list of observations about each game.  However after watching Virginia Tech's 34-24 loss last night to Alabama, there's one dominating impression on my mind.
Unfortunately, it's nothing new.

If you aren't student (or even if you are) you can probably relate a football team to a business, for example Frank Beamer as the CEO, the assistants being his VP's or executive team, who are then responsible for ensuring the players (employees) execute on their individual parts of the company (team) so that Frank's overall strategies are successful.  Well Frank's got one division of his company, the 'offense' division, whose executives can't always turn a profit.  It's been this way for years and Frank has to rely on the other divisions to keep the overall company successful.
Look, it's obvious and consistent, and was perfectly clear in last night's game:  our offensive coaches are underperformers.  Bryan Stinespring as offensive coordinator takes the majority of responsibility for these deficiencies.  Certainly there could be issues with other coaches, but hey that's what happens when you're VP of a division that's not turning a profit.  You shoulder the blame for the group.
What's wrong with our offense?  That's an important question and important point because I don't think you can point to just play calling, or just scheme, and it certainly isn't talent (I'm tired of seeing former VT wide receivers 'surprise us' when they excel or start for NFL teams).  Using the business theme, last night the Virginia Tech offense looked like a sales team that was completely unprepared for an important sales presentation.  And we've had months to prepare.
Yeah, I know Alabama's defense is stellar, and I know our offense has its warts.  But I watch a lot of college football, including a lot of bad teams, and you just don't see teams underutilize talent on , offense, or be less creative, or simply just not have an 'identity' they way the Hokies do.  Our entire strategy from scheme, to game plan, to play calling just doesn't produce results, despite plenty of talent on that side of the ball.
More specifically:  the ball doesn't get in playmakers hands.  Dyrel Roberts, Xavier Boyce, Jarret Boykins, Marcus Davis, Danny Coale, Greg Boone (I know he got injured), Andre Smith – where are they?  Stinespring has virtually every top playmaking recruit from the state of Virginia from the last 3 years, and Virginia produces a lot of talent.  But they aren't put in positions to get the ball and make plays. 
Last night, unless it was a read option to Ryan Williams or a Tyrod Taylor scramble, our playmakers didn't even test the Alabama skills.  Even bad teams with inferior talent do something with scheme or formation to at least let their best players touch the ball.  With the Hokies, if you take away the run game and the QB scramble, you've pretty much got us figured out.
I understand the intricacies of football.  I know Alabama didn't give Taylor time to throw, Darren Evans was out, yadda yadda yadda.  But was any of that a surprise?  Did we not have in the game plan the screens, quick slants, audibles to the TE, etc. that other teams seem to have that can neutralize a pass rush?  And frankly, our OL wasn't all that bad last night compared to recent years.  Whatever it was our coaches designed, practiced, and play called just didn't work, as usual.
As I said, other teams, even if they are bad and don't have talent, at least have coaches competent enough to use what they have.  All you have to do is look at last night's opponent.  Was Alabama facing any less of a challenge than us?  A new QB, new OL, loss of best RB, and they were up against Bud Foster's nasty defense.  That's not easy, and VT double teamed Julio Jones all night.  The VT defense was very stout against the run for 3 quarters, and forced 9 incomplete passes in a row at one time.  But the Alabama offensive coaches (who are by no means offensive geniuses), did enough coaching to force the ball into their playmaker's hands:  Julio Jones, Mark Ingram, Hanks, Maze, etc.  They got enough touches to let their talent take over and make some plays.
_______________________________________________________________________________________

Hokie Fans! Do You Use a Smoker or BBQ for Pork or Beef? Or Do Any Type of Grilling?

Check out this Must Have tool for Handling and Shredding Smoked Pork or Beef.

Alsing Meat Claws
- These meat handler forks make shredding smoked pork or shoulder a breeze.

The folks at Alsing are offering Virginia Tech Fans the chance to get them on Amazon
at a 30% discount with Promo Code 'MEATCLAW'

Their only ask in returns is that you leave an honest review on Amazon once you purchase and use them!
______________________________________________________________________________________
The preparation, scheme, coaching, etc. to do this seems a foreign concept to the VT Hokie coaches.  Dyrel Roberts best chance to make a play last night was on the kick off team.
The stats will say that last night's loss was not just Virginia Tech offense, but the 498 yards given up by the defense.  I put very little blame on theme.  Time of possession can be a very misleading stat sometimes, but last night it told the whole story.  Alabama's 37 to 23 minute advantage is off the charts.  No defense can last 4 quarters when asked to be on the field as much as Bud's group was last night. 
I thought the Hokie defense kept VT in the game.  They made stops especially after turnovers and held Bama to FGs, got some turnovers, but simply ran out of gas in the 4th quarter.  Why?  The Virginia Tech offense literally had NO sustained drives!  None!  Like I said, the non-profitable division (offense) of this company has become so bad it is affecting the profitable division (defense) of this company.
Alabama plays Florida International next week.  FIU is going to struggle, and lose.  But I'll be interested to see how many yards FIU puts up on Alabama, and specifically how often TY Hilton (FIU's main playmaker) gets the ball.  Sigh.
Go Hokies!
***

No items matching the keyword phrase "Virginia Tech Marshall tickets" were found. This could be due to the keyword phrase used, or could mean your server is unable to communicate with Ebays RSS2 Server.

***
Follow us on our Social Media Sites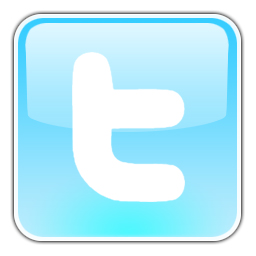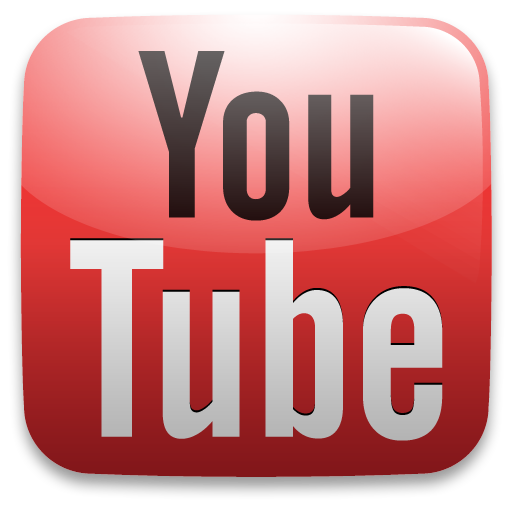 Enjoy this post? Subscribe to our RSS Feed and never miss another! Or sign up to get exclusive VirginiaTechFan.com Sports Analysis delivered straight to your inbox!